So Shapeways recently introduced full colored plastic as a new printable material. I was super excited to try it out.
Compared to Full Color Sandstone, Full Color Plastic is stronger. The colors don't fade with exposure to water (Shapeways conducted a test where they immersed a print in water for ~2 months without loss of color). However, it also cost about twice as much per cubic cm.
I printed a smaller version of my ArcheAge figurine. Here's the result!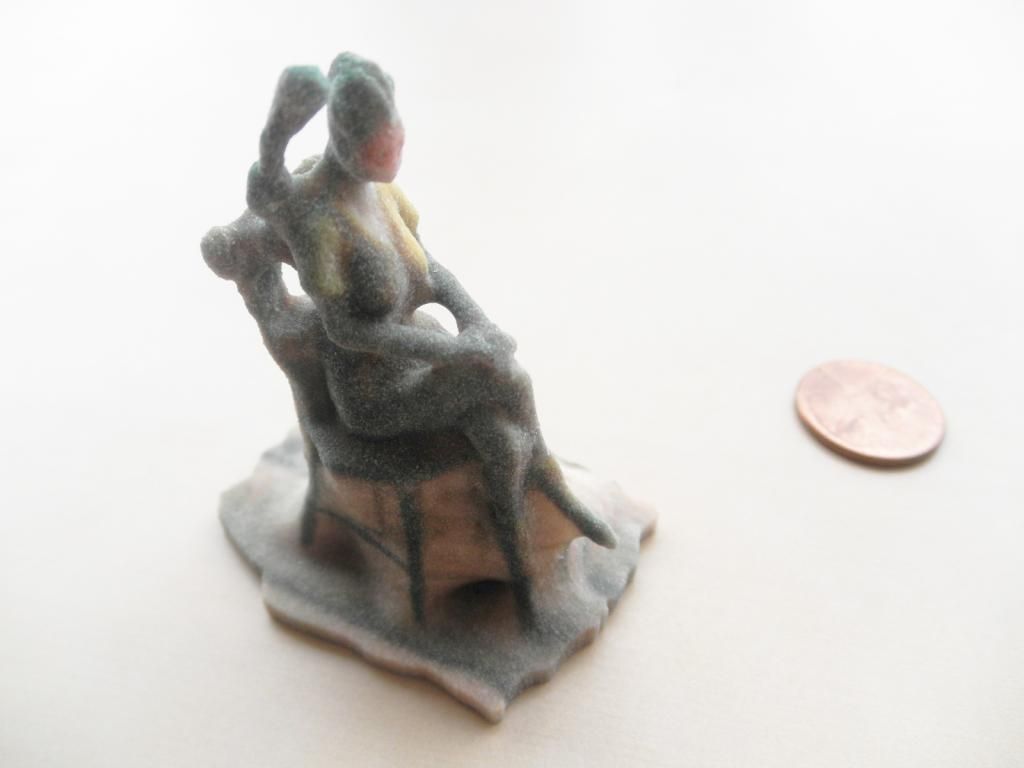 Overall I'm a little disappointed. The resolution wasn't super great and a lot of the colors didn't come out.
You can really see the stripes and spots on the arms and legs. There was also a white graininess to the whole figurine.
Though, to be fair, my Full Color Sandstone version is about 4 times bigger than Full Color Plastic version (and still cost less than the plastic version). My hunch is that even if I scale the plastic version up, the white graininess won't go away, and the colors will still be a lot lighter.
Summary:
Pros:
Can print smaller models than Full Color Sandstone
Colors won't fade with exposure to water
Stronger and less fragile
Cons:
More expensive than Full Color Sandstone
Have a white grainiess
Colors are a lot lighter / less saturated
May not have as great resolution